HEARTS + CLUBS
2018
Publisher : Pierre Marie Giraud
Published in conjunction with the exhibition HEARTS+CLUBS by Sterling Ruby at Pierre Marie Giraud
from September 7 until October 6, 2018.
Text by Andrew Berardin
Hardcover with color plates, 104 p., 23 x 28 cm
ISBN 978-2-90512-19-8
Contact the gallery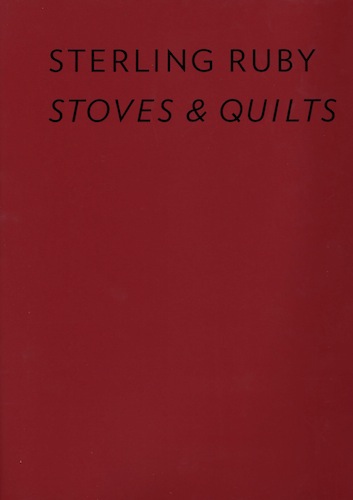 Stoves & Quilts
2013
Publisher : Pierre Marie Giraud
Published in conjunctio with the exhibition STOVES & QUILTS by Sterling Ruby at Pierre Marie Giraud, from October 11 to November 10, 2013
Text by Sterling Ruby.
Softcover with colour plates, 39 p., 31 x 21 cm.
ISBN 978-2-930512-16-7
Contact the gallery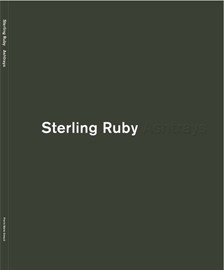 Ashtrays
2010
Publisher : Pierre Marie Giraud
Out of print
Catalog published in conjuncton with the exhibition Ashtrays by Sterling Ruby at Pierre Marie Giraud from October 8 to November 6, 2010.
Text by Kate Fowle.
Softcover with color plates, 92p., 24 x 30 cm
ISBN 978-2-930512-03-7
Contact the gallery
Sterling Ruby