Alev Ebuzziya Siesbye, "Studio Mumbai Le souffle de l'architecte", Fondation Cartier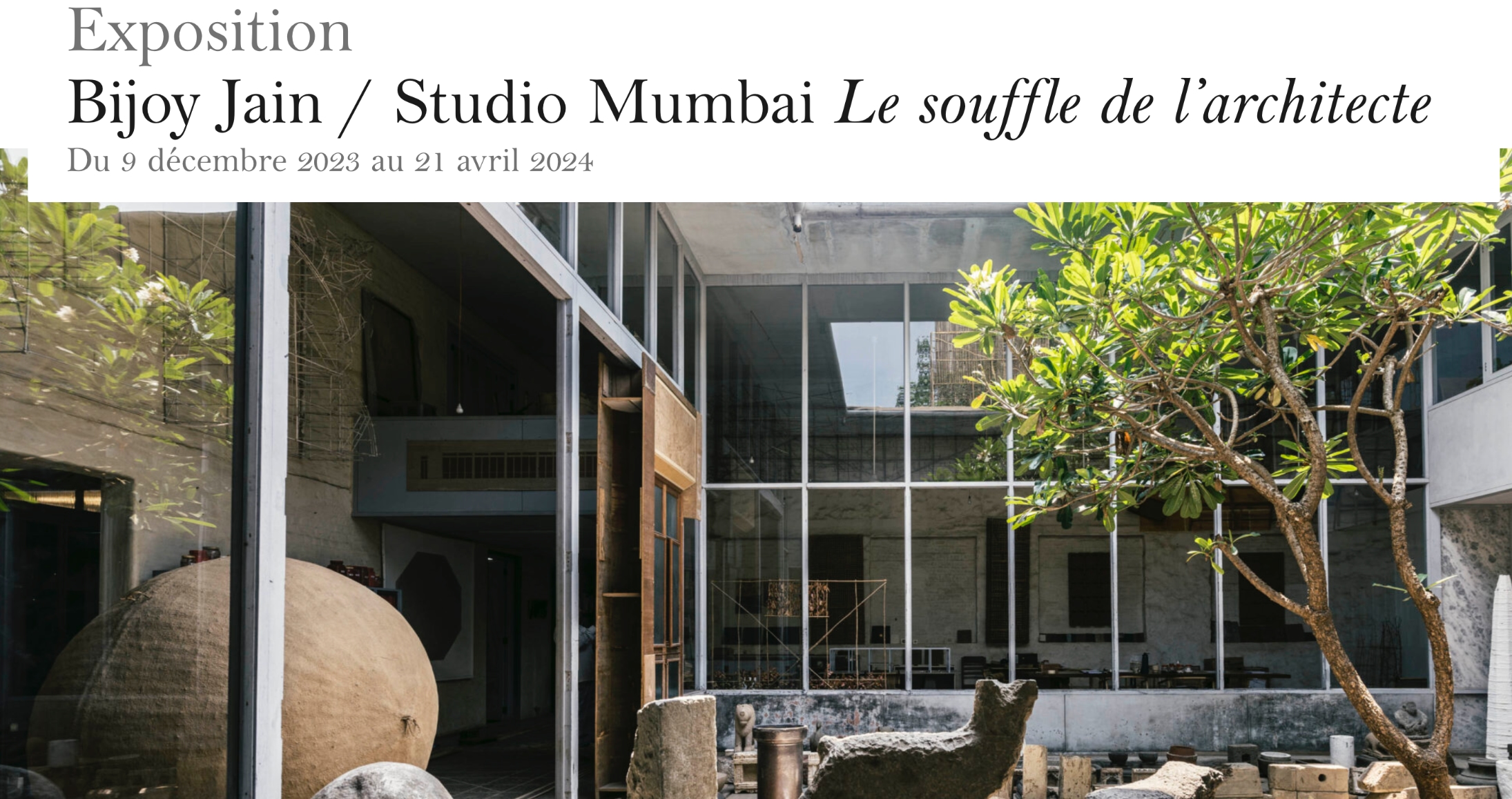 Alev Ebuzziya Siesbye, "Studio Mumbai Le souffle de l'architecte", Fondation Cartier
9 December 2023 - 21 April 2024
From December 2023 to April 2024, the Fondation Cartier pour l?art contemporain is inviting Indian architect Bijoy Jain, founder of Studio Mumbai, to create a significant exhibition offering a space of quiet contemplation and reverie, in dialogue with Jean Nouvel?s building.
Exploring the boundaries between art, architecture, and matter, Bijoy Jain?s creative response to the building and the Fondation Cartier will reflect a way of thinking that considers time and movement as an essential construct in the making of space. Jain is committed to the creation of an architecture, embodied in water, air, and light, synthesised to the rhythm of human breath. Humankind in Nature - Nature in Humankind. The works reflect an intuitive haptic exchange that connects people.
For this exhibition, the architect is inviting Chinese artist Hu Liu and Turkish-Danish ceramic artist Alev Ebüzziya Siesbye. In the process of creating their work, all the three practices are embedded in gesture, materiality, time, movement and space and thereby share the same sensibility and ethos. The semantics of form in this exhibition emerge from an intuitive dialogue to their immediate environment by these artists.
On this occasion, the Fondation Cartier is publishing a visual catalogue, under the artistic direction of Japanese designer Taku Satoh, offering readers a discovery of Bijoy Jain?s unique practice and philosophy.
This invitation to Bijoy Jain is part of a series of exhibitions, dialogues, and collaborations that the Fondation Cartier holds with contemporary architects, and have included Junya Ishigami (Japan), Diller & Scofidio (United States), Freddy Mamani (Bolivia), Mauricio Rocha (Mexico), and Solano Benitez & Gloria Cabral (Paraguay).
Bijoy Jain, founder of Studio Mumbai, was born in 1965 in Mumbai, India and received his M.Arch. from Washington University in St. Louis, USA. He worked in Los Angeles and London before returning to India in 1995, the year when he founded Studio Mumbai. Bijoy currently teaches at the Academia of Architecture in Mendrisio, Switzerland. He has also taught as a visiting Professor at Yale University in USA and the Royal Danish Academy of Fine Arts and Architecture in Copenhagen, Denmark. In 2015, he was awarded an Honorary Doctorate by Hasselt University, Belgium for his contribution to the architectural profession. In 2017, he was bestowed the International Fellowship by the RIBA, London.
The works of Studio Mumbai have been exhibited in numerous galleries around the world and have been acquired in the permanent collections of the Canadian Centre for Architecture, MOMA San Francisco and The Pompidou Centre in Paris. The studio has exhibited at the Victoria and Albert Museum, London in 2010, Sharjah Biennial in 2013, Arc en Rêve Centre d?Architecture, Bordeaux in 2015 and the Venice Architecture Biennial in 2010 and 2016 amongst many other shows and exhibitions.
Studio Mumbai has received several awards, few of which include:
Dean?s Medal, Washington University, St Louis (2021) | Alvar Aalto Medal (2020) | Winner, Grande Medaille d?Or from L?Académie d?architecture, Paris, France (2014) | BSI Swiss Architecture Award (2012) | Spirit of Nature Wood Architecture Award: Finland (2012) | Finalist, 11th cycle of the Aga Khan Award for Architecture (2010) | Global Award in Sustainable Architecture (2009).