Joseph Dirand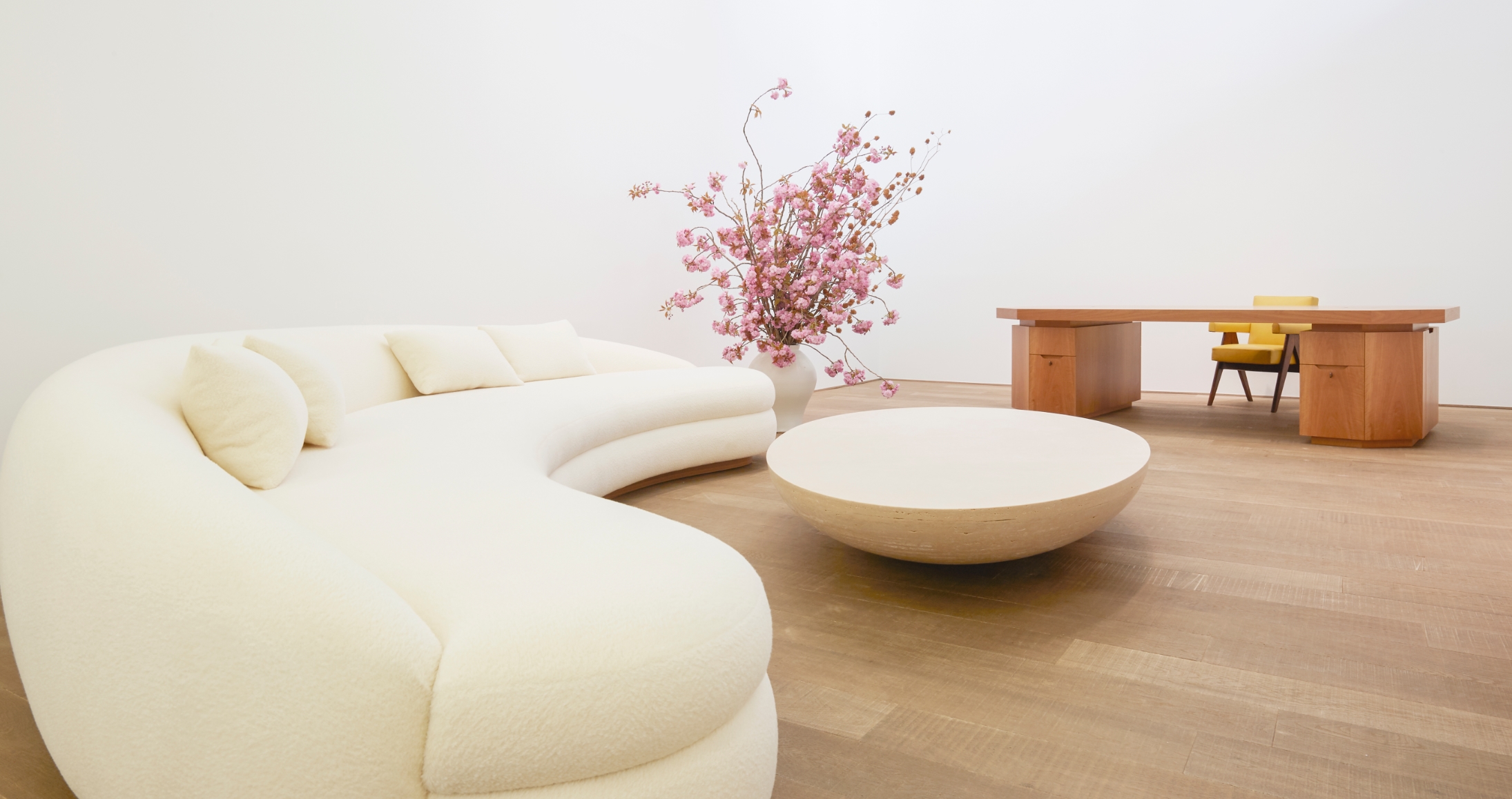 20 April - 20 May 2023
In 2023 Pierre Marie Giraud was pleased to announce a new exhibition by Joseph Dirand, from April 19 through May 20 at Rivoli, rue Saint-Georges 107 in Brussels. The French interior designer will host his second exhibition with the gallery, showing a collection of elegant limited-edition furniture.
Joseph Dirand started his career as an architect, drawing inspiration from modernist architecture. The first design objects that he created were high-end limited-edition productions that celebrated perfection and the hand of the craftsman. The new collection upholds these same high standards and philosophy. They are a testimony of Dirand?s vision, presenting a love of materials and function; almost like architecture in a miniature form.
?Creation was a need?, Dirand tells when asked about the early stages of his career. Ever since the start of his professional endeavour, he has evoked his masters ? Le Corbusier, John Pawson, Peter Zumthor, Carlo Scarpa and Eero Saarinen, among others ? by discreetly quoting and paying tribute to them. ?I love minimalist architecture,? Dirand continues, ?[I love] the precise, clear vocabulary and the detail.?
In his furniture, Dirand also honours this intransigency towards sobriety. He wants his objects to participate in the architectural whole, instead of simply blending in. He tackles furniture as self-standing objects: nothing is random, nothing superfluous, nothing excessive. He knows how to see and has attention to even the smallest detail. ?I?m prepared to answer for furniture,? he continues, ?[but only] if it manages to tell a story. My story.?