Martin Szekely Matière Lente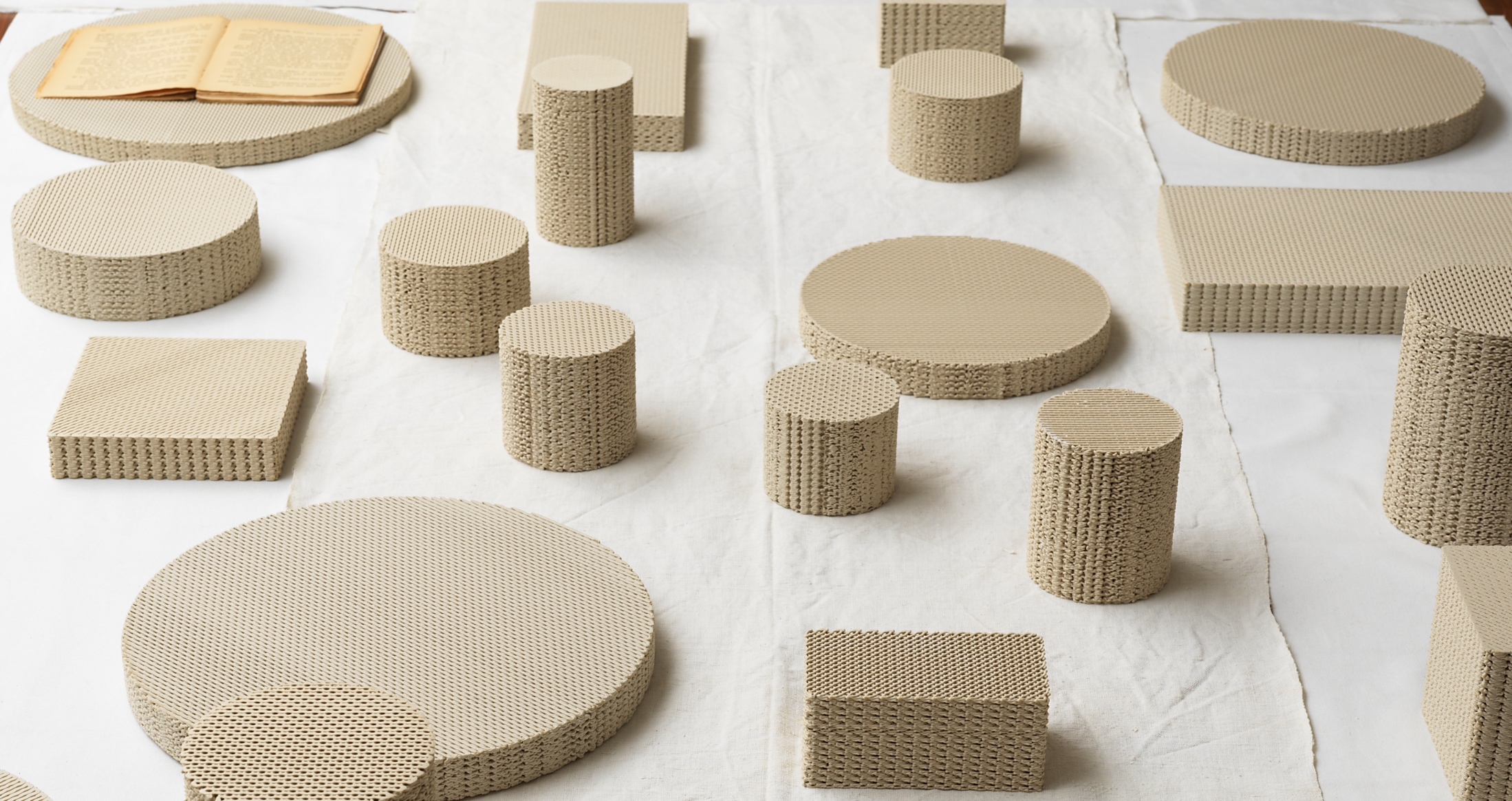 Martin Szekely
Matière Lente
8 March - 8 April 2023
In March 2023 Pierre Marie Giraud was pleased to announce a new gallery exhibition by the acclaimed French designer Martin Szekely. For his third exhibition with the gallery, Szekely will display works from the Matière Lente collection ? a series of sober objects out of stoneware using a 3D printer.
'In a constant back-and-forth of slow, regular movements, the 3D printer releases a thin strand of moist, stoneware clay until the material covers all of a given surface', Szekely describes the creational process of the works. 'Through the repetition of this gesture and the gradual sedimentation of layers, a mass takes shape ? a substantial artefact of indeterminate appearance.'
The objects fit perfectly in Szekely's continuous quest for universality; a pursuit of the apparent simplicity that leads him to exclude even the slightest form of personal expression. As for Matière Lente, Szekely highlights the neutral presence of each object: '[They] could resemble a botanical organism, a mineral concretion or a secreted animal construction.'
But not only the objects' presence is subjective, so is their purpose. Volume, pedestal, weight, altar, as well as an object of contemplation: according to Szekely, each object only finds utility after being fired, through its constitution and presence. 'The term « stoneware » takes on its full meaning', he says, '[As it is] a material that makes a dense, complex object in a single, uninterrupted process, with no further intervention.'
Martin Szekely (°1956 in Paris, France) studied at the Boulle and Estienne Schools of Fine and Applied Arts in Paris. He rose to public attention in 1982 with Pi, his first furniture collection. Over the years, his designs have mostly fallen into two categories: limited-edition pieces of furniture and objects on the one hand, and designs and products, such as industrial partnerships and public commissions, on the other.